Back To Instructors List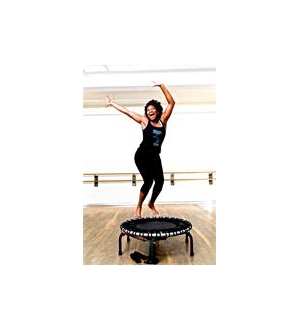 Kiki
Kiki A.
Kiki joined the trampoLEAN team after being an avid class goer when trampoLEAN was featured at the Sports Club at Chelsea Piers. She is a graduate of the Focus Personal Trainer Institute and an experienced fitness instructor with a fun-loving personality. She believes in reality, not fitspiration; that fitness is fun, found through hard work, which is why she is so excited to be a part of the trampoLEAN team. Kitana is continually training for amateur boxing matches so you can plan on learning a few punches in her classes. She is also a singer & performs around the city so it's okay to sing along to the class soundtrack if you feel so inclined. Recently, Kiki has created a new trampoLEAN fitness class called Twerk Out, it's a booty poppin' good time!
Class Reviews
5 Stars * * * * *
Good, fun work out. Kiki's energy and personality are awesome and would definitely recommend her classes. Music is always fun and jumping on the trampoline might be a bit scary at first, but you get used to it quickly.
5 Stars * * * * *
Kiki is one of the best instructors I've ever had. Incredibly thoughtful on making sure form is correct and keeping you safe. She also a great motivator no matter how hard she is pushing you. Her amazing taste in music just makes a great class even better.
Waitlist