Back To Instructors List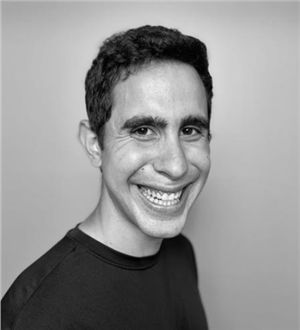 Ariel
Ariel R.
Ariel Rubens
Hometown: The Negev Desert of Israel
Fitness Philosophy: Movement is Medicine - It's our birthright as humans to move. Moving for 4 hours a day keeps all doctors away!
Favorite personal workout: Outdoor trail running at Rock Creek Park in the winter.
Bio: Experience: Trained special forces soldiers in the IDF, led yoga retreats in Cambodia, created customized personal training programs for people of all backgrounds for 8+ years, worked with clients with special-needs, teaches diverse styles of yoga and meditation in multiple studios in Maryland.
Coaching style: Holistic, enthusiastic, and flexible.
Certifications: CPT (NASM), 500-hour Yoga Teacher Training (Rishikesh, India), Balanced Athlete Level 1, CPR/AED (AHA)
Waitlist