Back To Instructors List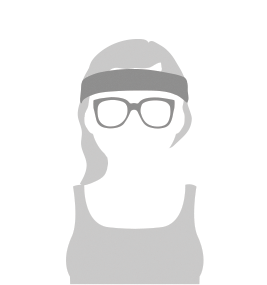 Ashley
Ashley N.
Hometown: Takoma Park, MD
Fitness Philosophy: Move joyfully and sweat proportionately :)
Favorite Personal Workout: My first love in fitness remains first in my affections: Zumba
My group fitness eyes popped wide open in 2009 when I tried my first Zumba class -- something I surely wouldn't have done if I'd known going in what Zumba was, considering that I'd spent my first two-and-a-half decades bridled by an unshakeable fear of dancing in public. I was blown away by the completely non-judgmental, fun-loving, welcoming culture of the class and character of the instructor and (sort of literally) shook the fear off, immediately became a regular, and very quickly discovered how thoroughly the happiness and freedom I found in uninhibited movement permeated my day-to-day experience outside the studio.
I started teaching Zumba in 2015 and Freedom Barre in 2016 and am perpetually enamored of the communal energy and positivity generated by a group of people who come together to move. As a coach, I want both to motivate and to celebrate: let's push hard and congratulate ourselves and each other for doing it!
When I'm not in workout gear (and sometimes when I secretly am -- pants over top of leggings FTW), I tutor high school math and the GMAT, drink coffee with abandon, chase the sun, and partner-solve pun-tastic crossword puzzles.
List of Certifications:
Freedom Barre
Balanced Athlete Level 1
AFAA Primary Group Exercise
Zumba Basic Steps Level 1
Les Mills BodyJam
STRONG by Zumba
Waitlist