Back To Instructors List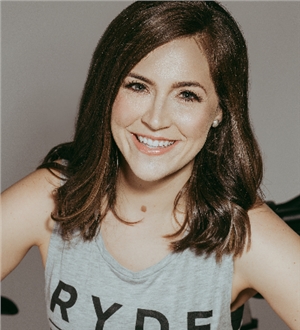 Kelsey
Kelsey
I was born and raised right here in Saskatoon and no matter where I am in the world, I am always so proud to call Saskatoon home. Saskatoon is a young, vibrant, diverse, and exciting city and I am so excited to be a part of the team here at RydeYXE as our community and members encompass all the qualities that Saskatoon stands for.
The Ryde community is welcoming, uplifting, positive, and encouraging, so you can expect to find all these attributes in my classes. When you ride with me you can expect the music to be pumping, the sweat to be dripping, and smiles to be shining (yes - even when it hurts!). My goal for you as a rider in my class is to not only push your body physically but to also challenge that little voice in your head that says "I can't". You can expect to leave class feeling stronger and more confident, motivated, and inspired to live life to the fullest.
When I'm not on the bike, you can track me down working throughout Saskatoon's hospitals in the critical care units as a Respiratory Therapist, running along Saskatoon's beautiful Meewasin trails, hitting the slopes snowboarding in the Rockies, or just snuggling with my Frenchie Hugo.
Looking forward to being inspired by you!
Waitlist