Back To Instructors List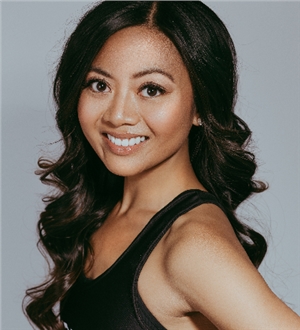 Khristine
Khristine
Born and raised in beautiful Saskatoon. I love everything this city has to offer. During the day, I work as a Pharmacist at the Saskatoon Cancer Centre. I have a passion for fitness and seeking adventures through travel. I enjoy playing sports, running along the river and doing triathlons. I recently completed my first Half-Ironman last summer. I love being on the bike whether it be training on my road bike or being at Ryde YXE in the studio.
Ryde is therapeutic to me. The moment I get on the bike I feel empowered- feeling the energy pulse through you with every pedal stroke, opening the mind to the endless possibilities you can accomplish. I find so much happiness being surrounded by a community of people that challenge themselves to meet personal goals, sweat, have fun, and become stronger/better versions of themselves.
The opportunity to inspire, put a smile on someone's face, help someone over a hurdle, and help them believe in their own capabilities is what drives me. Expect electric energy, heavy beats, a class that will challenge you to break past your perceived limit. You will leave feeling empowered, energized, and badass.
Waitlist