Back To Instructors List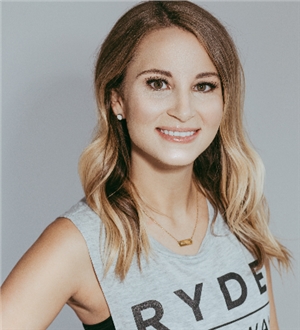 Kate
Kate
I am born and raised in Saskatoon, and have no plans of ever leaving- I absolutely love this city! I graduated from the U of S College of Pharmacy in 2013, and work at a locally owned pharmacy in Stonebridge. When I'm not at the pharmacy or motivating on the bike, I love checking out other local fitness studios, enjoying one of Saskatoon's MANY sunny patios, or taking my Boston Terriers Wilson and Penny for walks around our beautiful city.
Becoming a Ryde instructor was a huge step out of my comfort zone, and has been one of the best things that has ever happened to me. Pushing through the challenge and becoming a part of the Ryde Tribe has truly made me a happier and more confident person, and I know that anyone who jumps on the bike at Ryde will have the same feeling!
You can expect to feel successful in my classes- no matter your fitness level there is something for everyone with the main goal always being self improvement with each class. I also LOVE jogs and standing sprints (who doesn't!?) and you can always expect to see one (or both!) in my classes : )
My husband Shawn and I are expecting our first baby in March, so I've taken a little break from the stage. I am already counting down the days until I will be back on that bike, and I cannot wait to Ryde with you YXE!
Waitlist