Back To Instructors List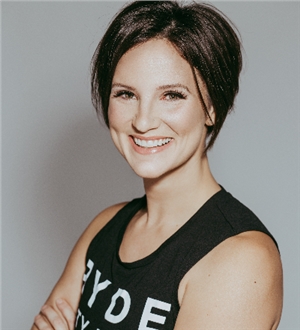 Cooper
Cooper
Teaching at RYDE gives me an opportunity to connect the great community of Saskatoon and to start my day doing something positive or leave behind parts of the day that aren't serving me. Surrounded by a room full of AMAZING ryders , inspiration, motivation and emotion are just a few things that keep myself and others coming back for more. I love walking into the studio knowing that behind the barn door there is an experience that can only be described by Ryders. The music, the lights, the people, the ENERGY is empowering. I get on the bike for the same reason everyone else in the room does. I get on the bike to share in reaching fitness goals, emotions, and to be part of a team that motivates to keep pushing.
No matter what road one is travelling there is no other group of people then the RYDE tribe that can support you to keep pedaling forward on those " heavy climbs ", quick " sprints" or long ass " jogs" life throws our way.
Born and raised in Saskatoon – I love it all… minus the winters, but who does? Teacher by day, ryder by night . In between it all you'll often find me trying to wrangle 3 kids to many of the wonderful events Saskatoon and area has to offer. River trails, Farmers Market, Music Festivals, Huskie athletics, Charity events, camping and anything that can keep us entertained.
I want everyone to have FUN, sweat, feel challenged and see the time pass quickly - all while having a dance party on a bike. If Musical throwbacks, hard hitting beats with a little swagger and attitude are what you like come join me on the BIKE!
Waitlist