Back To Instructors List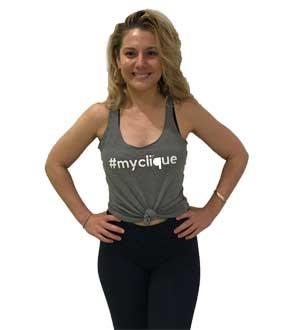 Elisabeth
Elisabeth F.
" IT ALWAYS SEEMS IMPOSSIBLE UNTIL IT'S DONE "
I started taking Pilates classes over ten years ago and have been a devotee ever since. I loved the sense of control and the precision needed to execute the exercises. Not to mention the beautiful shapes I got to make with my body. So as a distraction from my academic work, and admiration for my Pilates teachers, I decided to pursue my instructor certification with Balanced Body.
To compliment my Pilates workouts, I incorporated barre classes and loved the unconventional mix of classical ballet and an exuberant 1980s group fitness aesthetic. Then went on to complete Tracey Mallet's Booty Barre instructor-training program. Now I look forward to encouraging elegant form while jamming out to loud chart-topping hits from the 80s and today in all my classes!
Waitlist