Back To Instructors List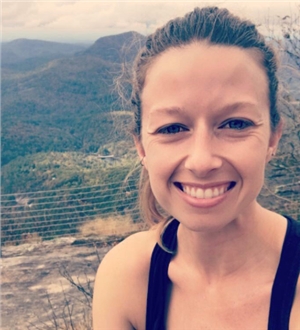 Kaleigh
Kaleigh H.
Kaleigh's fitness journey began after college. Her weight had reached an all-time high because of eating poorly and not finding any joy in working out. The turning point for was as simple as recognizing she wasn't happy and deciding to make a change. Kaleigh started journaling meals, tracking nutritional content, and consistently working out. Her dad, an avid cyclist, gifted Kaleigh with a road bike as a birthday gift and that was the beginning of her love affair with cycling and spinning. Fast forward five years, Kaleigh lost sixty pounds and loves trying new foods and workouts! She found peace and happiness in living a balanced life both nutritionally and physically!
Kaleigh says the most important guidance you could give someone about their health, wellness, and fitness is to find an activity that you enjoy. It's easier to be consistent when you don't view exercise as a chore. That's what Kaleigh loves about SWEAT, it's one big party! At the end of a class not only do you torch several hundred calories, but you have a great time doing it.
What drove Kaleigh to becoming a SWEAT motivator is her love of being part of a community of individuals who build one another up and want to be the best versions of themselves! Being a SWEAT motivator gives her the opportunity to not only send good vibes and encouragement out into the world but to receive them as well!
Waitlist