Back To Instructors List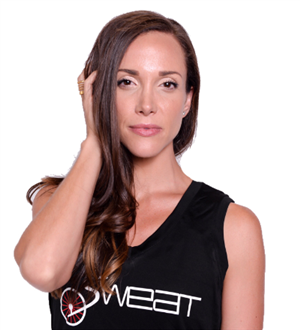 Shannon
Shannon W.
Shannon has always been passionate about health and wellness, which lead
her into a career as a Nurse specializing in Cardiovascular and Thoracic surgery. She believes in caring for the whole body and taking a
well-rounded approach through diet and exercise science. Shannon is ASFA Certified in Cycling and as a Sports Nutritionist. She is also Group/Bootcamp Certified by ASFA and is a certified Restorative Yoga Instructor.
Cycling became a passion of hers 12 years ago, but she also practices a combination of weight
training, running outdoors, yoga, and fitness classes. She is up for
anything new and finds joy in trying new classes, sports and techniques.
Shannon's words of wisdom regarding health and wellness? "Do not go on a
diet. Learn about healthy eating and make changes slowly. Keep learning
about health and fitness; if you immerse yourself into something you are more likely to stick with it. Try new things and find what you love about
fitness. Don't beat yourself up about any missed goals. Keep moving
forward."
Shannon says the JSF-style of classes and her passion to help motivate
people get the results they are after is what drove her to become a
Motivator.
Shannon's advice to her clients? "Stay positive. Anything moving you
toward a wellness goal is better than nothing, and it is small changes
over time that create lasting results. I will keep class fresh and
challenging, and I promise to deliver a well rounded workout that can give
you results. KEEP COMING AND HAVE FUN!"
Waitlist