Back To Instructors List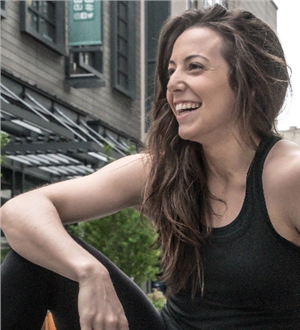 Meghan
Meghan M.
I am a Licensed Professional Counselor, NASM Certified Personal Trainer and Maddog Athletics Spinning instructor out of Philadelphia, PA. I have taken classes at Island Aerobics (now Avalon Fitness) every summer for the past 12 years and I am thrilled to be with you all this season!
I am the Head SHIFT Cycling Instructor at City Fitness in Philly, where I teach a combination of athletic power interval and fierce rhythm riding classes. I am also, a WE/FIT Coach at City Fitness, where I lead members through a functional, circuit based, HIIT workout program. I love teaching to high energy pop, hip-hop and EDM music. There is nothing like sprinting on that perfect beat drop, during an EDM remix to my favorite 90's hip-hop song.
I thrive on the next challenge. I am motivated by a heavier weight to lift and spinning that next personal best wattage. That dedication to fitness is what got me in the gym; however, I teach fitness because I have a passion for helping others improve their quality of life. As a counselor, I assist clients in caring for their minds, seeking out their inner drives and enhancing their motivations. Fitness gives me the same opportunity, but also allows me to create an environment that empowers individuals to feel strong and capable in their bodies. I can often be heard from outside the studio yelling, "I can, I will". While I have often been described as intense, it is because I want to demonstrate to participants the power of their self-talk. I want my participants to surprise themselves by pushing past their perceived limits and feel STRONGER EVERY DAY. All you have to do - show up and show out. I hope to see you this summer at Island Aerobics!
Waitlist