Back To Instructors List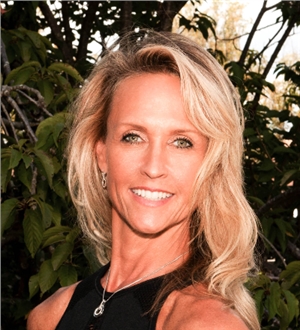 Carol
Carol E.
Carol Reitter Elia, E-RYT200, YACEP, ACE Certified Personal Trainer & Group Fitness Instructor, is a dynamic fitness instructor for over 30 years, certified in Personal Training, Group Fitness, Vinyasa Yoga (590 hours), Wall & Aerial Yoga, Madd Dog Athletics Spin, Pound, TRX, Aerosling, Zumba, Concept II Rowing, Real Ryder Cycling, and MyRide Video simulation cycling.
Carol, is founder and Owner of LIFE LONG YOGA a chair based vinyasa yoga practice that caters to those who are unable to practice on a mat and she is in the process of obtaining her certification as a Senior Strength and Conditioning Coach. But her real full time "job" is Interior Design. She has studied and been a designer for over 35 years and owned her own business for more than 23 years!
When she has free time, Carol loves weight lifting, dance and long distance cycling, frequently supporting the MS ride by cycling over 100 miles in a day for charity!
Her favorite artists are Prince, Led Zeppelin, Madonna, Fleetwood Mac, The Eagles, and Jon Bon Jovi but she also loves a great Dance Mix! She lives for long walks on the beach, homemade coconut ice cream, creative salads, and her summers in Avalon!
Waitlist