Back To Instructors List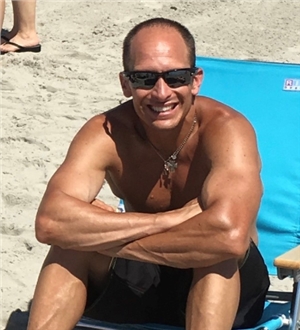 Kenny
Kenny B.
Hi, My name is Kenny Bosacco - welcome to
Avalon fitness!!
Health and fitness have been my passion
since high school. I am committed to
seeking optimal health and fitness in my
own life and to help others through focused personal training to do the
same. I graduated from the University
of Delaware with a Bachelor's Degree in
Health and Exercise Science and
Fitness Management with
concentrations in strength,
conditioning, exercise prescription,
program design and health promotion.
I have been a personal trainer for 22
years, most of that time at Devon
Fitness in Berwyn, PA .
Whatever your objectives - gaining
strength, improving flexibility,
increasing your energy, losing fat and
adding muscle, training for an event,
training for a specific sport, or recovery
from an injury - I will thoughtfully and
professionally help you reach your goals
.
Waitlist