Back To Instructors List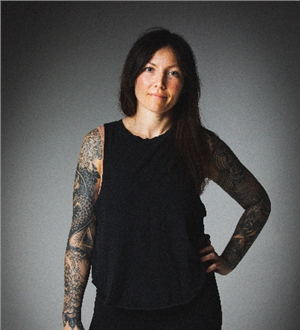 Ashley
Ashley W.
Ashley is driven by curiousity of the world around her and loves to explore different ways to move and challenge the body. Her background as a professional baker is what led her to movement, rehabilitating the physical stress from the repetitive nature of that work. Her love of language threads through all of her cueing, adding flickers and sparkles to help her students get a deeper connection into their bodies.
Expect Ashley's classes to be fun, challenging, and motivating all alongside amazing playlists.
As a MISFITMETHOD teacher, her classes are rooted in yoga, informed by pilates, and inspired by dance. A moving meditation that can foster a deeper connection to your spirit, and a pleasurable challenge to the physical body.
Waitlist